Branded Hotel TV
Make your guests feel special when entering a room. Whether your hotel is casual, formal, boutique or business – the TV's can be tailored to reflect your brand.
​TV Everywhere with Multiscreen Apps
We bring your content to the devices of your customer's choice. We design and build apps for TV, Set-top Boxes, Mobile, Tablet, the Web and even Gaming Consoles.
You can choose one of the above, or all of them for your service.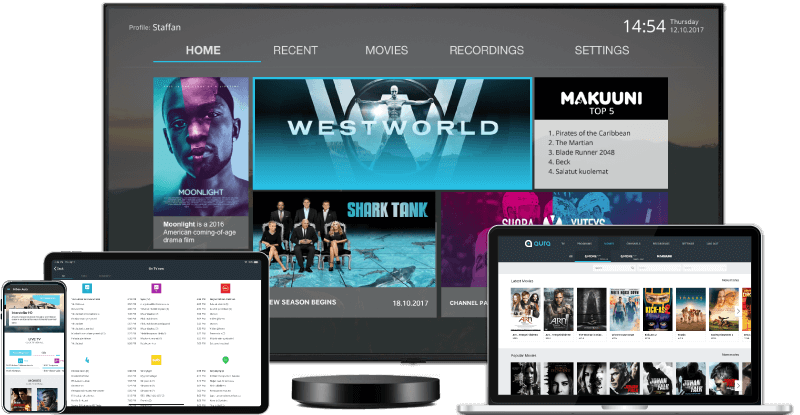 Aura is at the Core of Your TV or Video Service
The Aura platform brings all the components of your service together. It takes care of subscriber management, content management and device management. It handles the metadata for linear TV, EPG, Catchup TV, recordings, Video-on-Demand and channel packages, while it also integrates with billing systems and other third-party solutions and interactive services.
The Aura TV platform has got you covered.
HOSPITALITY TV SOLUTIONS FOR AN OUTSTANDING GUEST EXPERIENCE
Improve your guest satisfaction and reduce your operational costs with Hibox Smartroom. We offer innovative solutions for hotel TV systems and reliable workflow tools for hotel staff.
doneComplete entertainment, information and communication services
doneFor chains or individual hotels – built to scale
doneSpeed and flexibility through cloud hosting
donePersonalization through PMS-integration
doneCasting from any device
TV-channels
Smartroom works with any TV channels that the TV supports: DVB-T2/C/S2, IPTV multicast or unicast streams.
Bring Your Own ContentWe support screen casting and mirroring through:
Chromecast

 

enables casting on Android and iOS devices, from streaming services like Netflix, Viaplay, HBO, Youtube and Spotify directly to the TV.
AirPlay

 

enables 1:1 screen mirroring for iPhones, iPads and Apple laptops.
Miracast

 

provides 1:1 screen mirroring on many Android and Windows devices. Miracast is built into all current hotel TVs.
UPnP/DLNA

 

is the third wireless possibility for mirroring images and videos from a mobile device to a TV.
A wired alternative

 

is to use an HDMI cable.
Hotel TV ConnectivityAll TVs need an IP network connection to the Hibox Centre Server. There are many ways to create the connection, each with pros and cons depending on the building and its existing infrastructure.
Connecting over a fixed IP-network is the preferred method, because it's fastest and most reliable. The TV channels can be multicast in the same network, or carried by coaxial cables.
If the TV signal is carried by a coaxial cables, the TVs can also be connected to the server through a wireless network. With this method, only the interactive functionality uses the wireless connection.
We can also provide an advanced solution for extending the IP network by utilizing existing coaxial cabling. In this case, both the TV channels and the IP traffic are carried by coaxial cables.
Supported Devices
Smartroom works with industry-leading hospitality TVs from LG, Philips and Samsung. All models are fully integrated and directly compatible.
UI & UX Design 
The user interface is built using HTML, CSS and JavaScript. The UI can be quickly branded with your logo and colors using our ready-made layouts. Or, you can let our designers create a tailored user interface with a customized layout, your fonts and even unique functionality.
Integrations Integrating a Property Management System (PMS) gives added functionality to the TVs:
Check-in check-out, room move, stay updates
Personalized welcome messages
Automatic language selection
Guest purchases through the TV (Pay-TV channels and movies)
View bill
Express checkout
Do not disturb
Room status updates using the TV
Native Apps
It is possible to launch native TV applications such as YouTube, Spotify and TuneIn Radio directly from the Smartroom TV portal.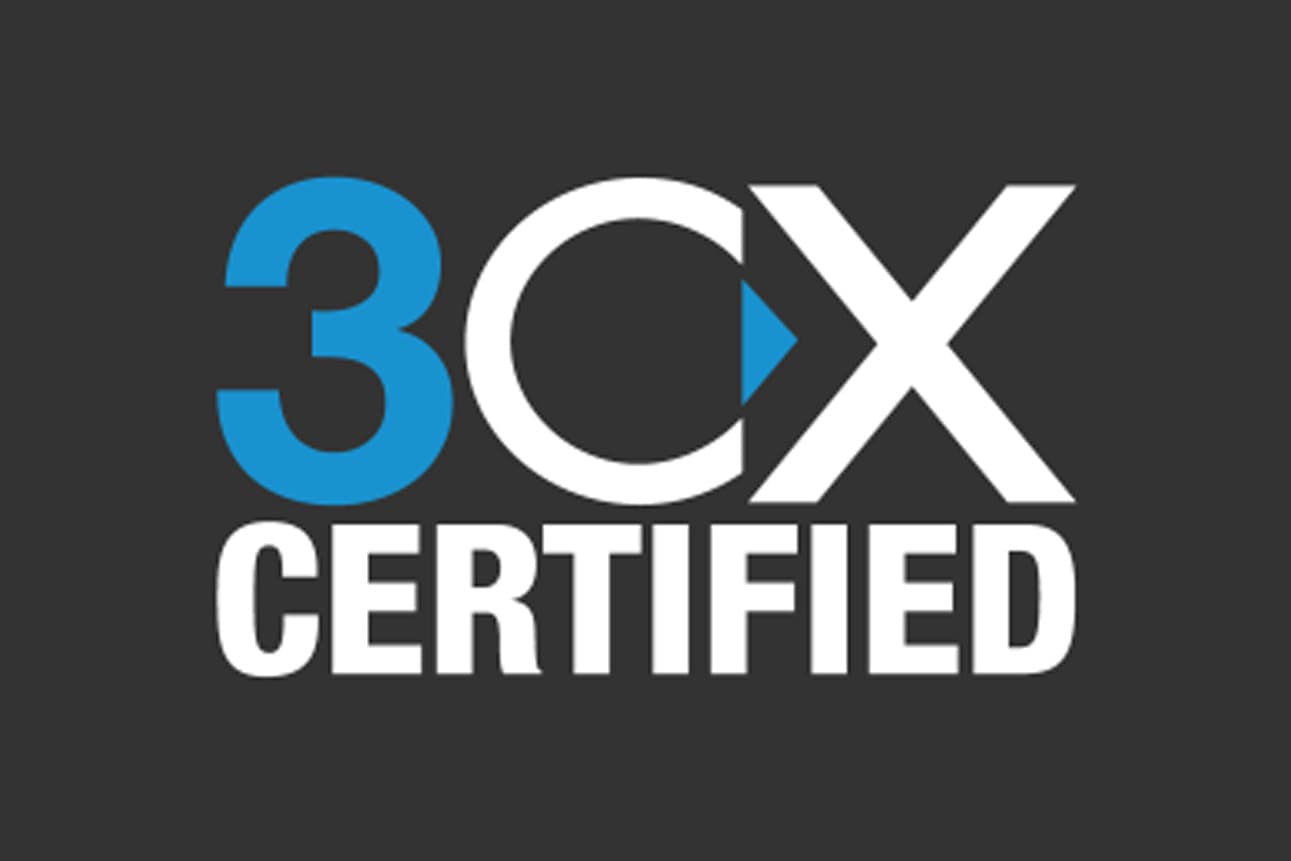 Adres
Rivium 4e straat 5
2909 LJ Capelle a/d IJssel
Nederland
Informatie
KvK 56914016
BTW NL852359585B01
ACM registratie
942683 / 942684
Email
Contactformulier
Heeft u een vraag over Inphony of andere zaken vul dat het contactformulier in.